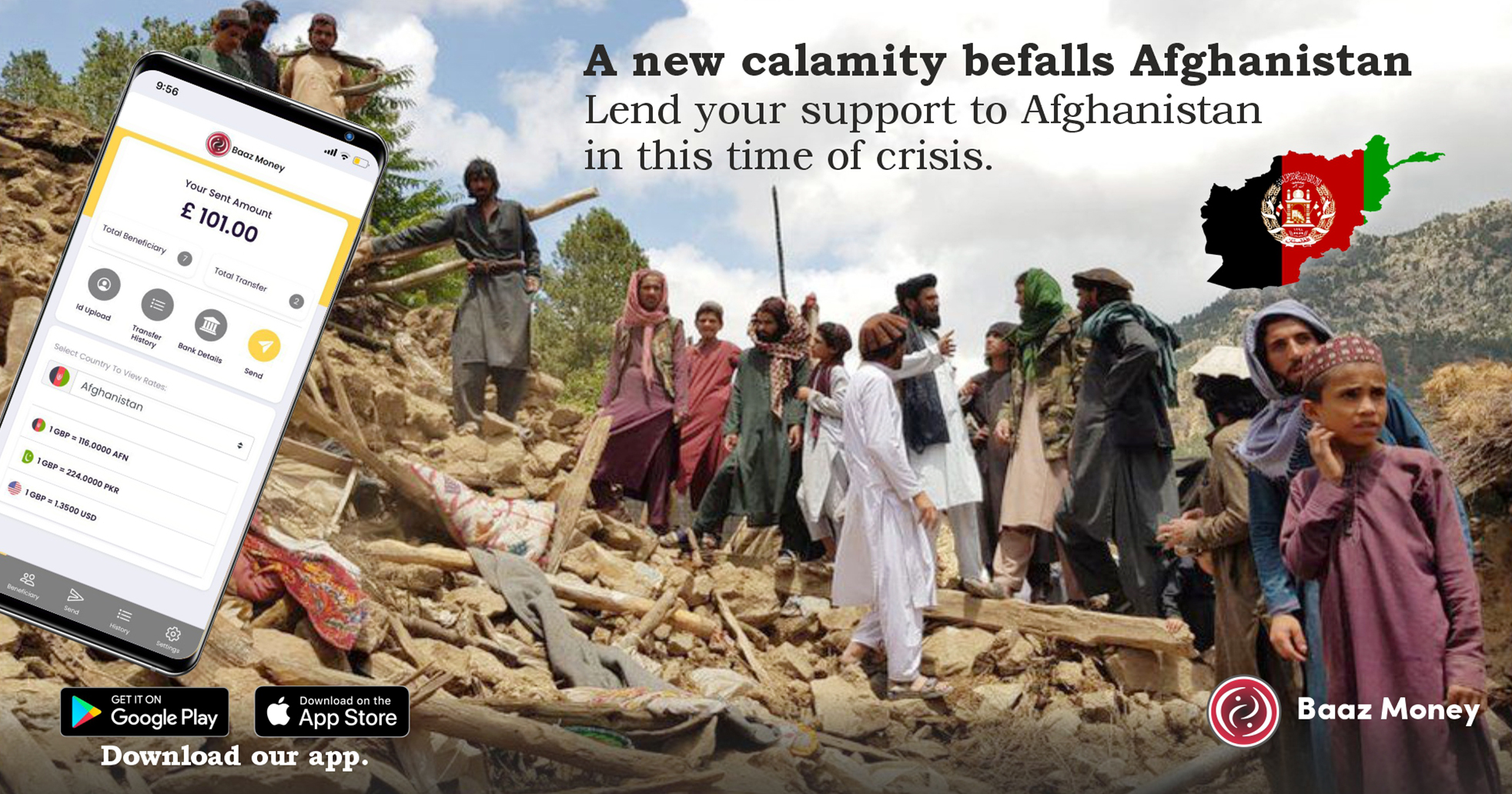 A New Calamity Befalls Afghanistan
Over the past few decades, the people of Afghanistan have had the misfortune of suffering war, poverty, food crisis and more recently currency shortage. But it seems their misfortunes and suffering have no end.
Eastern Afghanistan was stuck by a devastating earthquake on 22nd June 2022 leaving thousands dead and many more injured. The damage to property is yet to be determined. The UN Deputy Special Representative to Afghanistan estimated at least 2000 houses with seven to eight residents in each of them have been destroyed leaving thousands homeless.
In Paktika province, a woman reported losing 19 members of her family. "Seven in one room, five in another, four in another, then three in another, have all been killed in my family," she told the press from her hospital bed.
The earthquake of magnitude 6.1 on the Richter scale was estimated to be just 10 metres under the surface. Shallow earthquakes are known to cause the most damage even with lower Richter scale magnitudes.
Even as rescue operations are on to find any possible survivors, aftershocks as severe as 4.3 on the Richter scale continue to strike along with heavy rains and hail. Any attempts at rescue are thus slowed down.
In the wake of this great calamity befalling the country, Afghanistan has appealed to the world for support.
UNHCR a UN refugee agency has transported tons of relief items into the province of Paktika and have set up three supply hubs in Giyan, Bermal and Spera districts for humanitarian help. India has handed over a consignment of wheat, medicines and COVID-19 vaccines to the Indira Gandhi Children's Hospital, Kabul, and UN specialized agencies. UK Ambassador stated that the UK stands ready to support Afghanistan at this difficult time.
The need of the hour in Afghanistan today is food, clothing and shelter. Fellow Afghans such as Shafi Karimi, a journalist based in France, Pashtana Durrani, an education rights advocate currently and Rashid Khan, Afghanistan's star cricket player have started raising funds online with a promise of ensuring that the money will go directly to the victims.
Continuing sanctions and restrictions on banking in Afghanistan are further complicating the fundraising efforts of fellow Afghans based abroad. They want to focus on raising as much money as possible, and getting it directly to people in need without having to deal with the limitations placed on banking in Afghanistan.
At such a crucial time, lend your support to Afghanistan by sending money to Afghanistan through Baaz Money. Baaz Money offers its clients easy sign up, quick activation, and flexible payout options in three currencies; PKR, USD and AFN at zero transaction charges with exchange rates at par with the market rate.
Send money now to help your family and the government to rebuild lives after this great natural calamity.