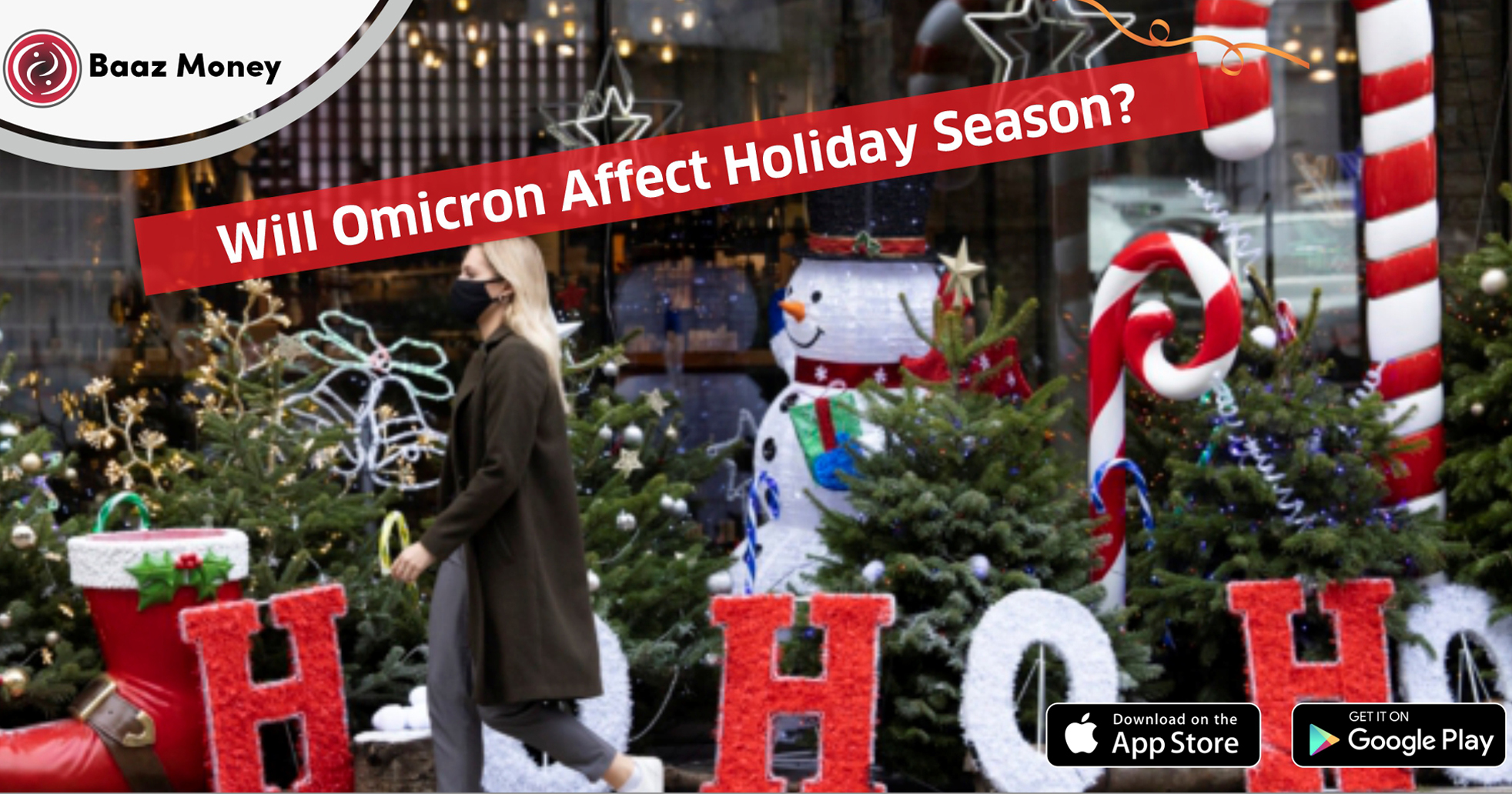 Will Omicron Affect Holiday Season?
It is almost year-end but the uncertainty of this COVID-19 still continues. The arrival of the highly mutated Omicron variant in the US is spreading across and has become a great concern.
This holiday season, families across the country have already started tracking the new Omicron variant of COVID-19. The World Health Organization (WHO) declared this as a "variant of concern."
What is Omicron Variant?
This variant of COVID was first detected in South Africa, and it was reported to WHO on November 24, 2021. Later, WHO declared Omicron as a "variant of concern" due to its large number of mutations, some of which are concerning. It has spread to a large number of countries within a short span of time.
Ultimately, only with time, we will know how worrisome this new variant is. What we have learnt from the Delta variant is that areas with higher vaccination rates had lower cases and lower impacts. Thankfully, kids have been shown to be at a lower risk when compared to adults.
Is It Safe to Travel for this Holiday Season?
With COVID-19 restrictions enforced in all possible ways, right now, some countries allow you to travel. You can continue your normal life to an extent, but at the same time, you need to keep in mind all the things you can do to be safe as much as possible.
The most important thing to do? Get vaccinated!
With most transmissions happening in the home, getting vaccinated helps to break the chain. In addition, if you are planning to travel, get your vaccinations done completely. Post that gets tested before you start your travel. Isolate yourself for a few days and then start your travel.
How to Make It Safe and Happy?
If you ask if travelling across is safe, it is still a big question. Instead how to make your holiday plan safe and at the same time happy?
A practical and convenient, at the same time, the most surprising way to show your care is to send a money transfer. It is one of the greatest ways to express your love and gratitude even when you are miles away.
Here is what you need to know when you plan to make an international money transfer:
It is all about timing - check out when you want to send it and plan well in advance
Pay attention to details - enquire about the service charges, conversion rates, availability of the service round the clock, and same-day transfer
Keep more of your money - it is safe to have sufficient funds in your account, as conversion rates keep changing daily
Check for conversion rates - check with multiple providers to know the possible conversion rates
Compare and choose the service provider - before you finalize the service provider, compare various factors such as conversion rates, festive discounts, service charges, etc
Baaz Money Exchange Limited is one of the leading money transfer agencies located in the UK. We are one of the leading and authentic International Financial Service brands that offer the best conversion rates. To know more get in touch with us @ https://baazmoneytransfer.co.uk/