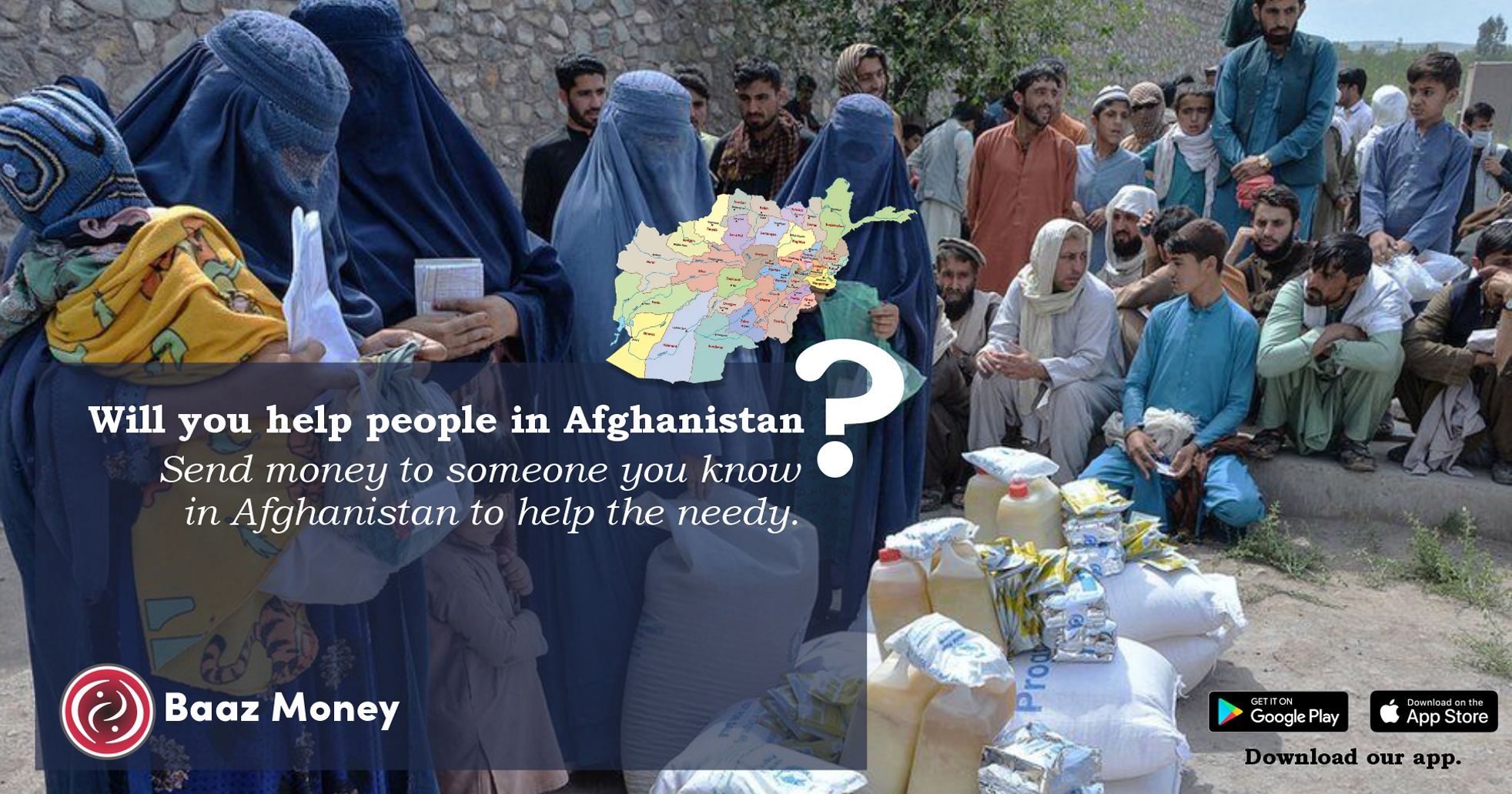 Will you help people in Afghanistan?
It's not every day that we're faced with a moral dilemma. We may be asked to help someone in need or make a tough decision that could change someone's life for the better - or worse. But what happens when the person in need is far away, and we don't even know them? That's the question many people are asking themselves these days as the war in Afghanistan drags on.
Hunger and Cold are the Two enemies to fight
The war in Afghanistan has led to several serious issues, including a current hunger crisis and cold weather. The lack of food and shelter is taking a toll on the civilians in the country, many of whom are already struggling to survive. Meanwhile, the cold weather that has arrived this season is making things even harder.
According to ICRC, one million children are malnourished in Afghanistan, and the war has displaced more than 1.3 million Afghans. Since October, hundreds of families have been arriving at camps each day with little to no belongings or supplies - they're forced to leave behind almost all their worldly possessions as they seek refuge from the violence.
"It's a very dire situation," said Danielle Moylan, an ICRC spokesperson. "A lot of people arrive at the camps having gone for months without a single meal."
An estimated 50 civilians per day have been killed during this conflict, which is now entering its 18th year. In addition to those who lost their lives or were injured, many more have been left with shrapnel wounds and other ongoing health issues.
Universal aid is stopped due to the Taliban takeover
As the war in Afghanistan continues, the Taliban has taken over more and more of the country. This has had a devastating effect on the civilians living in Afghanistan, as it has led to a sharp decrease in the amount of aid available.
The Taliban has been known to target humanitarian workers, and as a result, many organizations have stopped providing aid to the country. This leaves the civilians with little or no access to food, shelter, or medical care.
The situation is becoming increasingly desperate, and the civilians are suffering. We must do something to help them before it's too late.
Charities in the UK are trying their best
Despite the challenges, several charities in the UK are still trying their best to aid those in need. The situation is challenging this year, as the war in Afghanistan has led to a sharp decrease in aid available. Aid is meant to be a lifeline for civilians, but they're struggling, even more this year than usual.
People in Afghanistan need your help
Thousands of people are going hungry and dying every day. Children suffer from severe malnutrition, and many don't get enough food or shelter to keep them warm during the cold winter months. In some villages, 70% of children have been forced to drop out of school due to hunger - how can we stand by when innocent lives are being lost?
In conclusion, now more than ever, people in Afghanistan need our help. But with little to no access to food and shelter, they're struggling even more than usual during the winter months. If you haven't already done so, please consider helping them by donating food and shelter. You can also support UK charities working hard to provide aid despite all of the challenges this year has brought on. Consider sharing this blog post with your friends and family - it may inspire someone else to take action today!